On Feb 26, 2018, the world's largest gathering for the mobile industry--Mobile World Congress (MWC), was held in the Mobile World Capital, Barcelona. It is organized by the GSMA and covering all aspects of Telecom industry chain, it is reported 108000+ attendees, 2300+ exhibitors and 400+ operator companies from over 208 countries participated in it.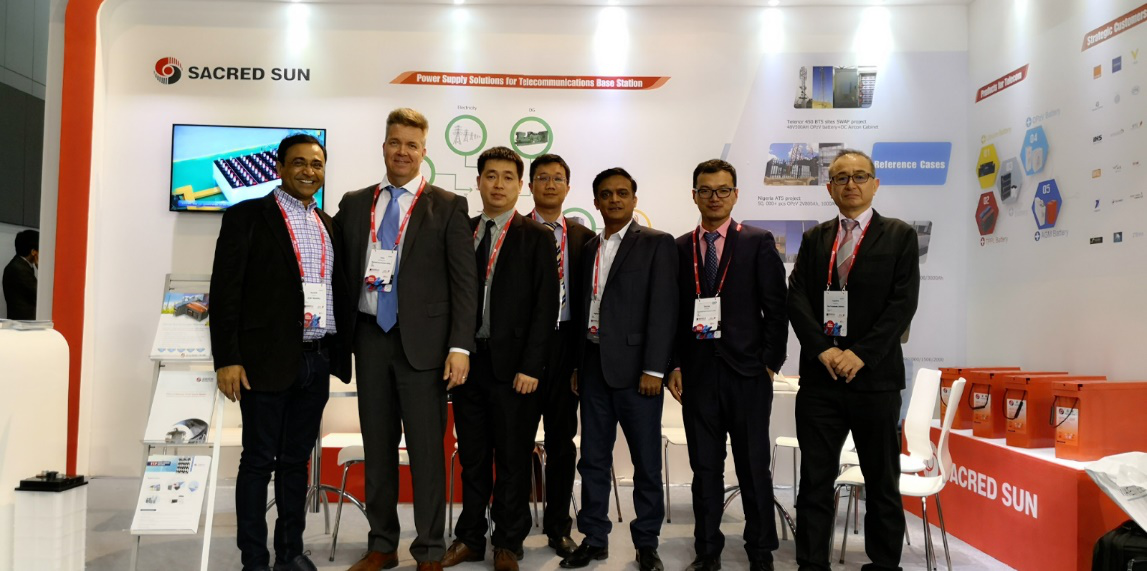 As a senior battery manufacturer in China, Sacred Sun is attending and presenting its renewed product portfolio of advanced lead acid batteries, lithium ion batteries and hybrid energy solutions in it. During this congress, Sacred Sun launched its newly developed thin plate pure lead (TPPL) batteries, these TPPL batteries are designed as high power, high energy, long life batteries and used in UPS and Telecom, which are produced by fully automatic Con-Casting-Punch-Paste (CCPP) plate manufacture technology, reliable assembly technology and intelligent formation technology. Their superior performance with cutting-edge technology aroused great interest of the visitors.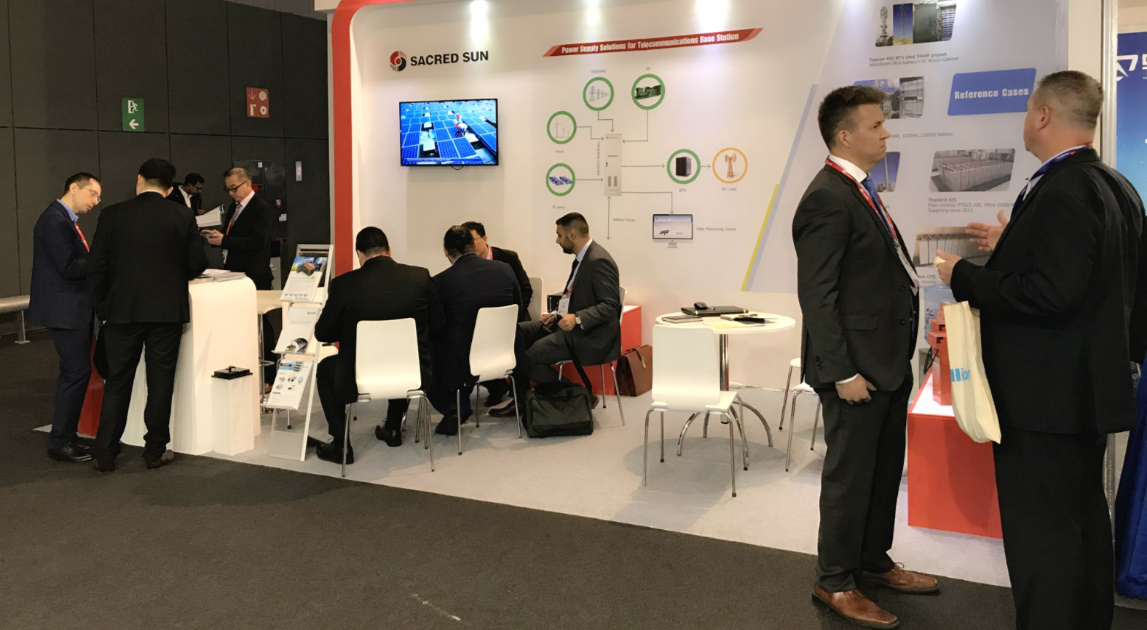 Multi - energy complementary base station power supply system is one kind of green energy efficient generation system exclusively designed for telecommunication base station power system. The system mainly contains solar control module, wind power control module, main supply rectifier module, centralized monitoring module, and remote monitoring module. It is suitable for a variety of energy access such as wind, light, electricity, DG, etc. and receives collaborative management of hybrid energy with centralized monitoring, and hence to fulfill the intellectualization and optimal utilization of energy resources.
Sacred Sun will offer more reliable, cost effective and intelligent green power solutions to operators and end users around the globe to build a better and intelligent world, to create more value for the society!