On December 18, 2021, the cell-level, battery module-level, and system-level energy storage products applied by FnS Power, a wholly-owned subsidiary of Sacred Sun, passed the test of SGS and were awarded the UL9540A international standard certification certificate. This indicates that Sacred Sun's energy storage products meet the highest international safety standards.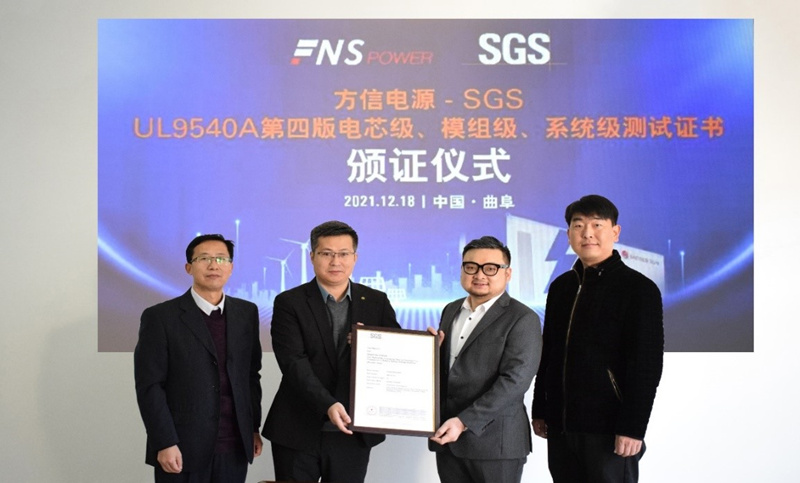 Wei Zengliang, VP of Sacred Sun and GM of FnS Power, Ma Jianping, Executive VP of Sacred Sun Technology Research Institute, Zhu Lu, VP of FnS Power, Zhou Quan, Director who in charge of SGS China Renewable Energy Product Line, Su bin, VP of the SGS Energy Storage Technology Research Academy, attended the certification ceremony. The two parties conducted in-depth communication on energy storage market demand and agreed that they will strengthen and deepen pragmatic strategic cooperation in energy storage industry standard participation, CTF laboratory construction, and carbon footprint management in the future.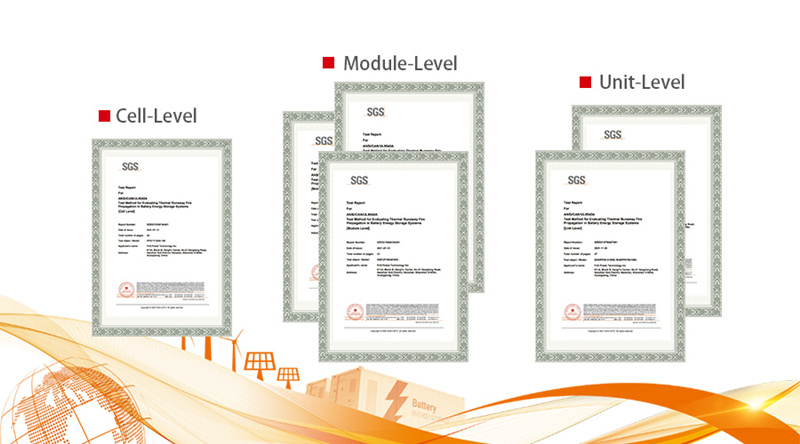 The UL9540A test standard is a test method proposed by the American UL company to evaluate the spread of large-scale thermal runaway fires in electrochemical energy storage systems. This method has been widely recognized and adopted by relevant authorities and has become a symbolic industry standard.
It is a milestone event that energy storage products obtained UL9540A certification. It will comprehensively enhance the brand influence and competitiveness of Sacred Sun's products in the energy storage market, better serve the global energy storage market and data center market, and help the rapid expansion of overseas energy storage and integrated energy service businesses.