Data Centre World Paris 2021 was held in Paris, France, from November 23 to 24, 2021. The exhibition is one of the most influential industry events in Europe, and also a professional platform for enterprises in the data centre industry chain to communicate widely.
The exhibition gathered important enterprises and well-known experts from the whole European data centre ecosystem. The two-day exhibition welcome about 9000 data centre related practitioners to share business and cutting-edge trends with more than 250 data centre leading enterprises.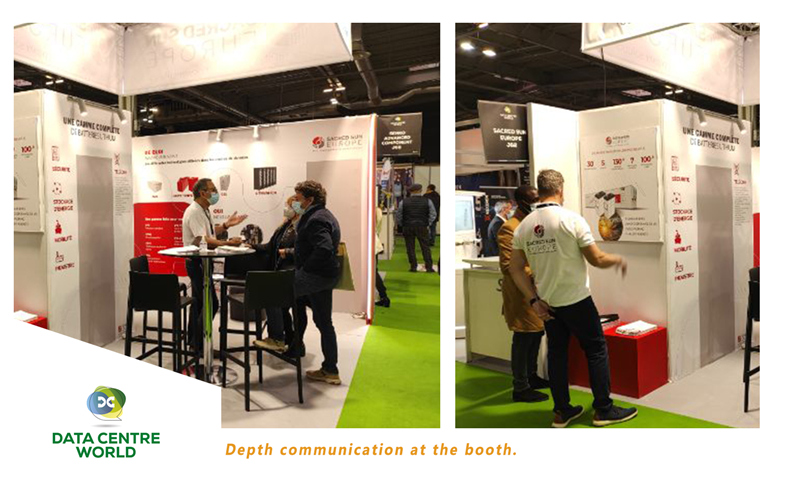 Sacred Sun Europe participated the exhibition. Sacred Sun Europe team fully demonstrated the solutions and capabilities of Sacred Sun Lead Acid & Li-ion backup battery products to friends from all over the world at booth J62. The UPS High Voltage Li-ion battery system solution mainly displayed in this exhibition has attracted great interest and attention of professional visitors on site.
The sharp decline in the cost of lithium-ion batteries has created great opportunities for lithium energy storage in the data centres. Our li-ion battery system solution for UPS adopt LFP cell with medium and high power characteristics, it is designed for UPS and data centre applications, include standard series and long standby series, can provide 15 minutes and 60 minutes emergency standby power, customized solutions are also available based on user's requirements. All products are compliant with Certification: UL, CE, UN38.3.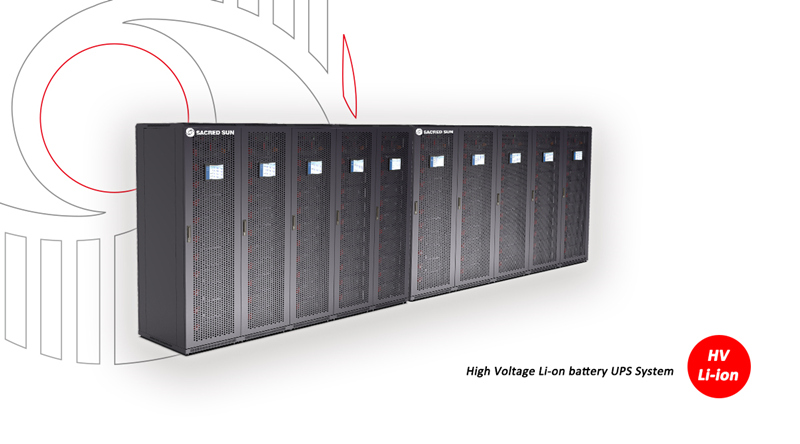 The strategic cooperative customers of Sacred Sun, such as Vertiv, Eaton, Delta and Socomec, also came to the booth for in-depth business exchanges. We also have in-depth exchanges and sharing with ABB、Schneider、Google、Data4、Deutsche Telekom T-Systems、Telehouse Europe and other companies in the industry.
Focus on the data centre market in the whole European region, according to the research data of authoritative institutions, it is expected that the size of the European data centre market will reach US $52 billion in 2026 from the perspective of revenue, which means that the market will grow at a compound annual growth rate of more than CAGR 4% from 2019 to 2025.
At present, the 15 major markets in Europe have more than 6 million square meters of data centre space and more than 9 GW of electricity. The four largest data centre markets (UK, Germany, France and the Netherlands), account for nearly three-quarters of all data centre space in 15 countries and regions. In particular, the data centre space in secondary markets, such as Portugal, Italy, Ireland, Switzerland and Spain, has seen a large growth rate.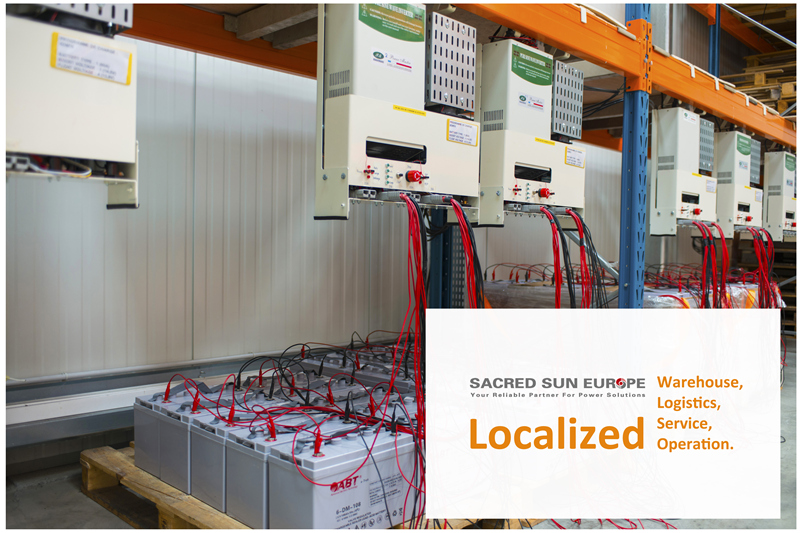 Relying on the localized team of Sacred Sun in Europe, we actively embrace the beautiful market opportunities of European data market. We actively expand data centre related projects and businesses, and look forward to greater development and breakthrough in the field of data centre market.
DataCentreWorld series exhibition:
Data Centre World Frankfurt 2019