RE+ 2022 held its inaugural show as "Solar Power International" in 2004 to bring together the people, products, and professional development opportunities that drive the solar marketplace in Anaheim, CA September 20-22, 2022.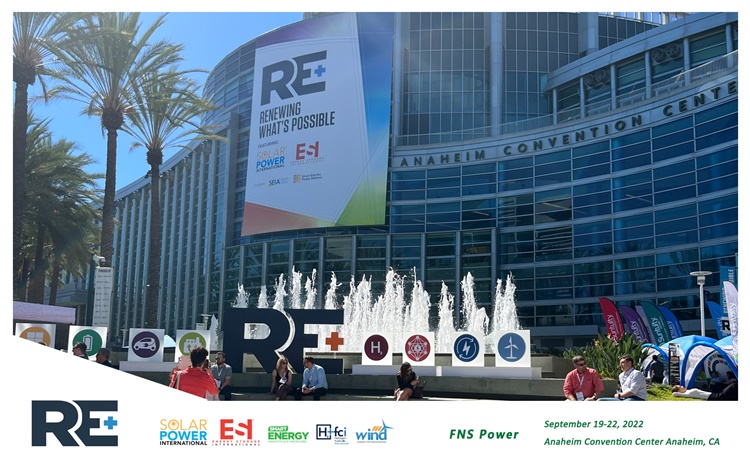 The event has since evolved alongside the industry, bringing together an extensive alliance of clean energy leaders to become the largest gathering of energy professionals in North America. Today, the multi-day event boasts 19,000+ professionals from all segments of the industry, over 700 exhibitors, and 110 countries.
FNS Power, wholly owned subsidiary of Sacred Sun, demonstrated the industry's most extensive residential and C & I energy storage system at RE+ 2022 in booth 3335. Products on display at RE+ / SPI include the 4.8kWh LFP battery modules, 14.4kWh battery bank, 12KW hybrid inverter, 76.8kWh high voltage stackable system, along with the newly launched residential low voltage stackable battery. All the products have obtained the certification of UL1973, UL9540A, UN38.3, CE, IEC62619, CEC and so on.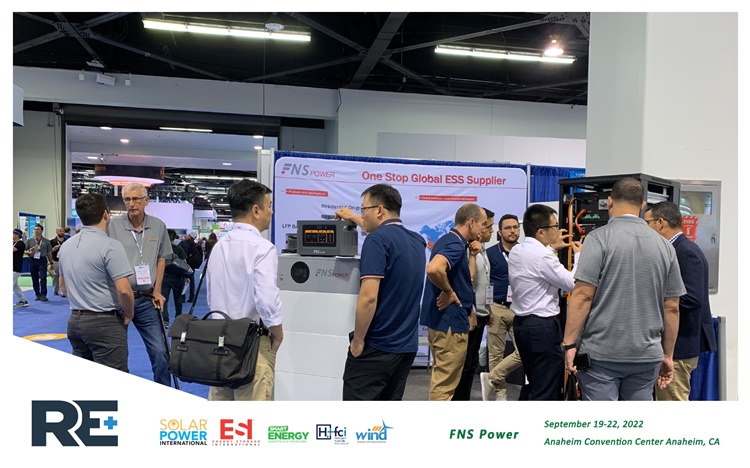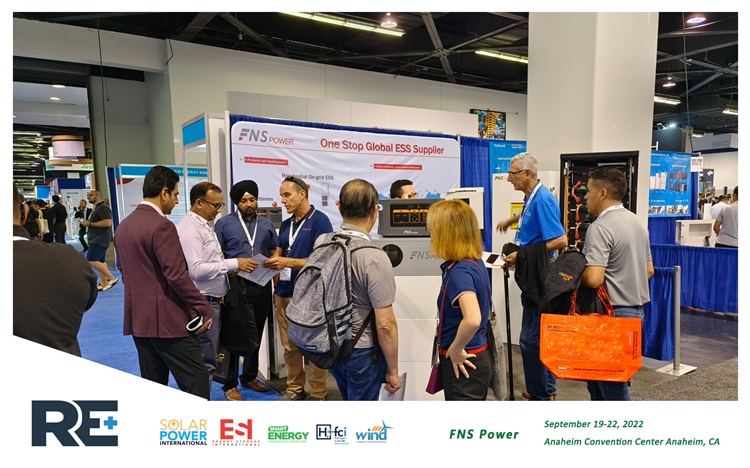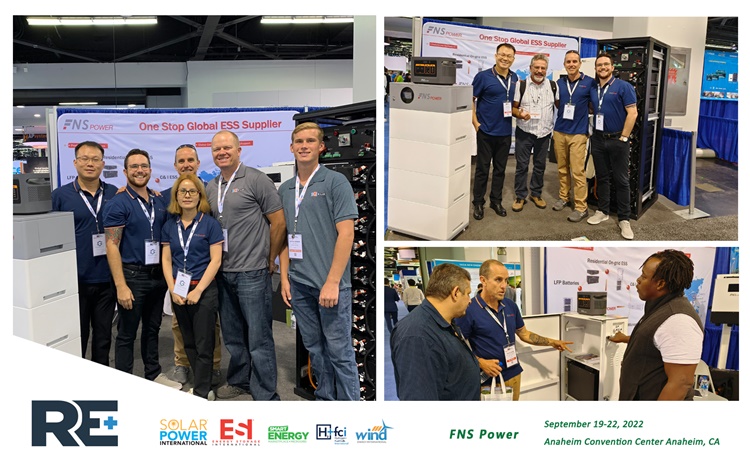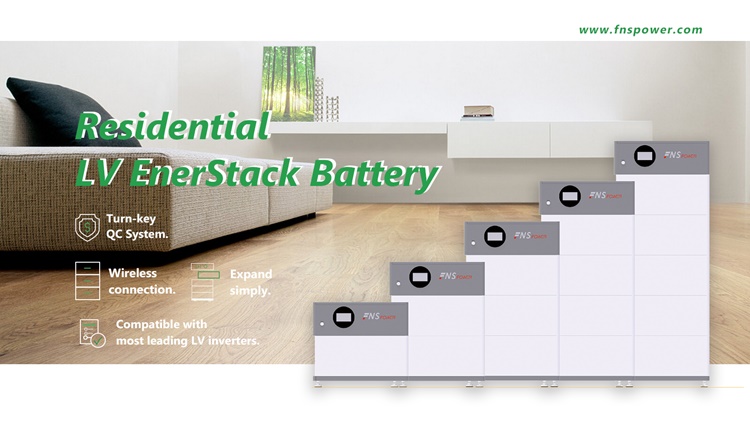 The low voltage stackable battery (LV EnerStack Battery) is a 51.2V lithium iron phosphate (LFP) battery pack. It contains between 1 to 5 battery modules in parallel and can reach up to 25.6kWh usable capacity in one stack. With a continuous output of up to 12.5kWh, our low voltage stackable battery (LV EnerStack Battery) can meet any whole home backup or off-grid application.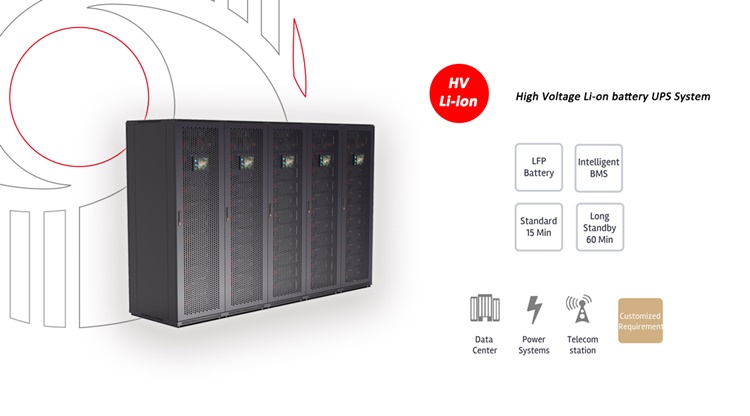 The 51.2V 100Ah high voltage battery system with the standard 19' rack and clean design can connect a maximum of 15 modules in series to reach a capacity of 76.8kWh. It also has a parallel capacity of up to 2MWh to meet small and medium size commercial and industrial energy storage backup power.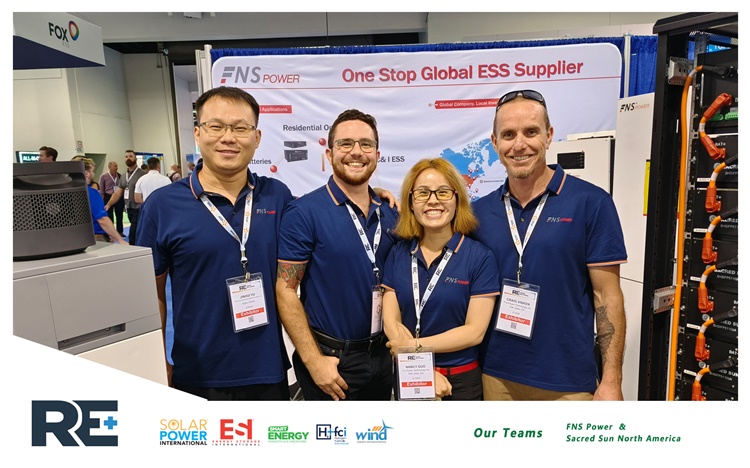 Based on excellent technology, high-quality products and localized sales support services, Sacred Sun has always been committed to serving global energy storage users, and jointly promoted green, low-carbon and sustainable future development.