On June 7-9, 2023, the CommunicAsia 2023 was grandly held at the Singapore Expo Center.
Simply put, CommunicAsia is Asia's Largest ICT Stage!
As one of the largest and most influential communication technology industry events in the world, the Asia Communications Expo is an important window for industry professionals to understand the current situation of the industry and seek cooperation between upstream and downstream enterprises.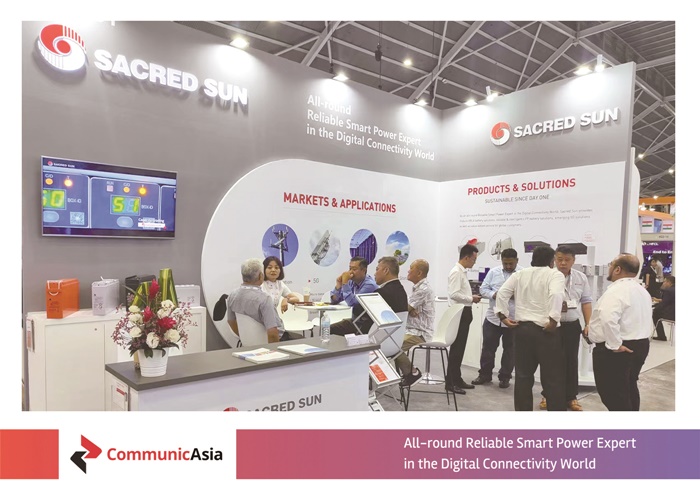 Sacred Sun debuted at the exhibition with lead-acid battery solutions, Lithium ion solutions, High Voltage UPS Lithium ion solutions, intelligent communication lithium ion battery solutions, and 5G lithium ion battery and power solutions.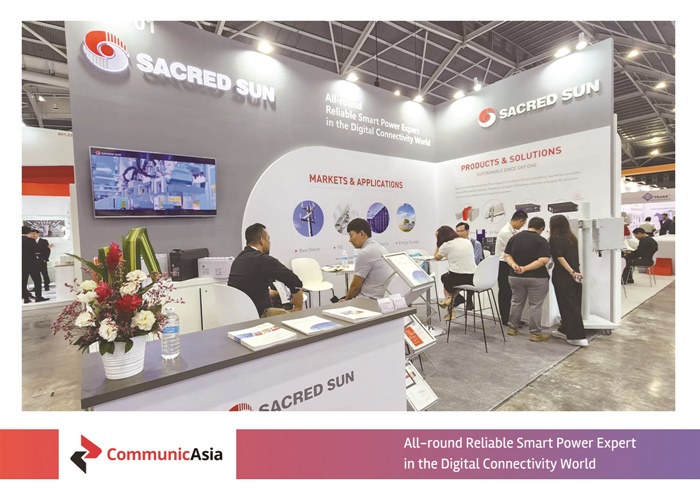 Communication lithium ion battery products with highly integrated overall design and rich communication interfaces that enable communication through various protocols such as Modbus and SNMP. At the same time, the product has various optional functions, such as remote monitoring, anti-theft, LCD display, and DCB circuit breaker, to meet the comprehensive needs of customers in multiple application scenarios.
The intelligent lithium ion battery product, not only has the characteristics of ordinary lithium battery products, but also focuses on achieving intelligent functions such as lead lithium mixing and constant voltage output. The product has attracted more visitors for in-depth communication.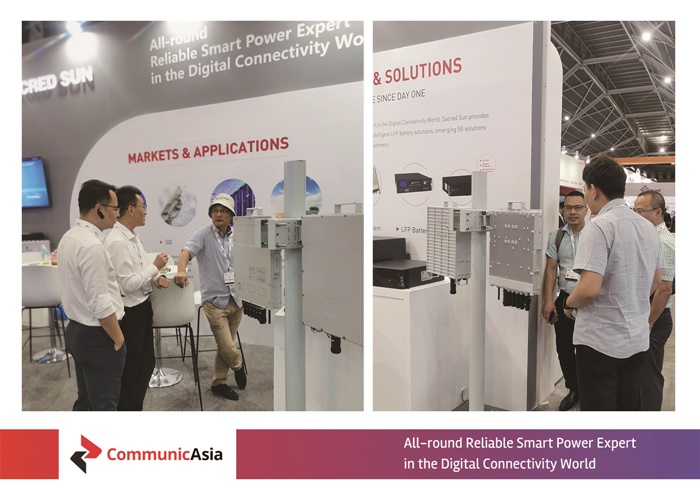 With the arrival of the 5G era, the requirements of operators for backup batteries with higher temperature resistance, longer lifespan, smaller space, less operation and maintenance, and more intelligent operation are becoming increasingly urgent.
Following the development trend of 5G communication, Sacred Sun 5G integrated power supply has a unique appearance design and reliable product performance, specifically addressing the trend of customer terminals' demand for integrated power supply.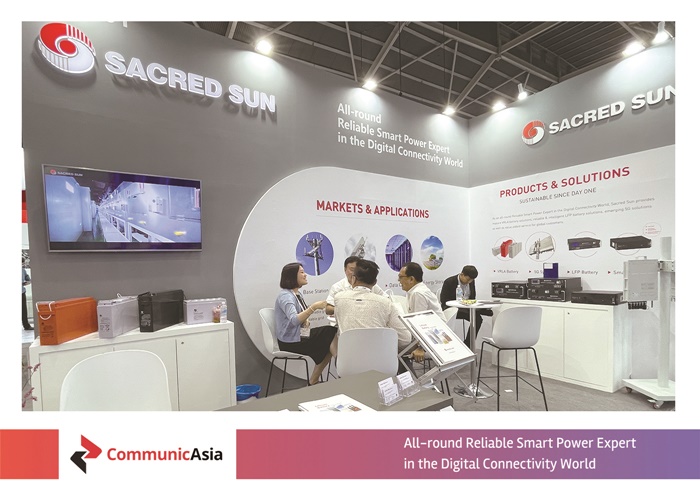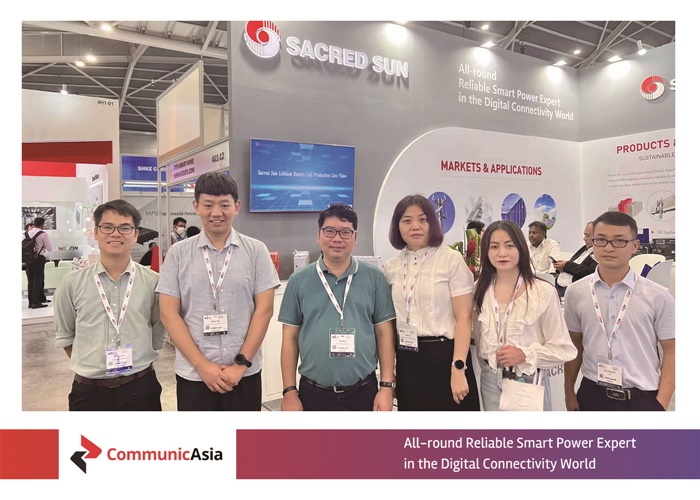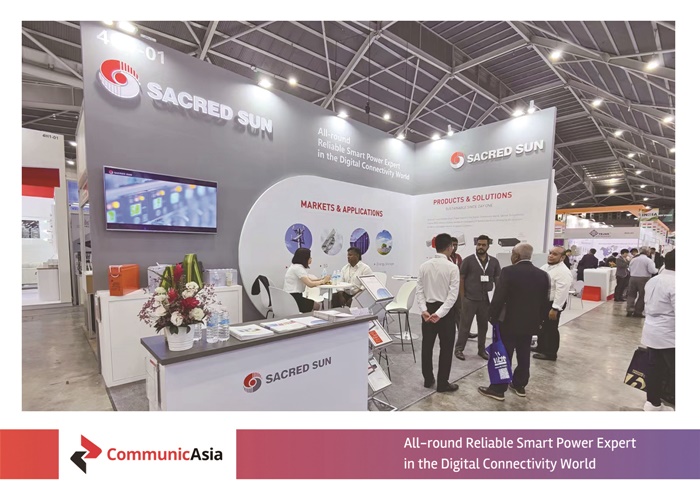 From a one-stop battery solution for lead-acid batteries to lithium ion batteries, from battery cells to modules to overall solutions for power systems, Sacred Sun provides intelligent battery life cycle management solutions for end customers.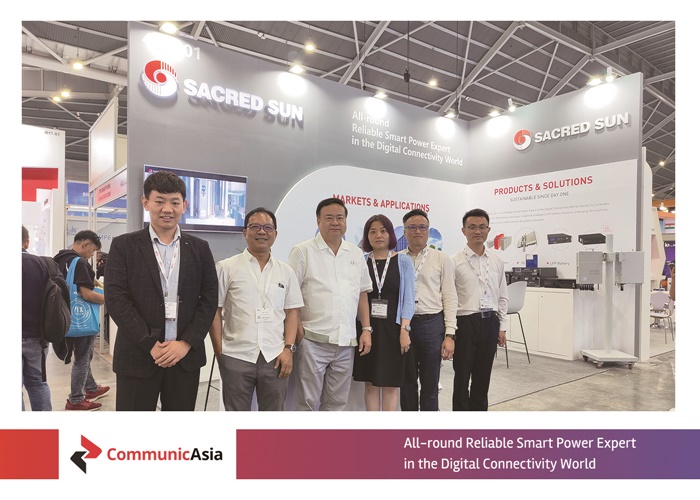 As a strategic highland in the communication market, the Asia Pacific market has always led the development of the communication industry. Relying on Sacred Sun APAC, Sacred Sun is closely following the development trend of the communication industry, providing reliable and stable energy solutions for global users, and contributing actively to the interconnection of the digital world.