On June 22-24, Intersolar Europe 2016 was held as schedule at Munich, Germany, more than 1,100 exhibitors were presenting their products, solutions and services during the exhibition and 40,000 visitors from 165 countries had vistited. As one of the leader providers of energy storage solutions, Sacred Sun has made its appearance with a full range of new energy technology products and attracted many customers, experts and participants stopped to consult.
During the exhibition, Sacred Sun has exhibited its full range of energy storage products---AGM deep cycle battery, SDC deep cycle battery, DCS lead carbon battery, flat plate gel lead acid battery, tubular gel lead acid battery, lead carbon battery, lithium ion battery. These products could be widely applied in large-capacity storage systems, to provide more competitive product solutions for the commercial development of new energy storage market. Sacred Sun's subsidiary—FnS Power, has also showed its one-stop energy storage systems & solutions, PowerRiver, PowerSaver, CoolEnergy series products and offer a variety of solutions during this exhibition.

——CoolEnergy: 1KW-12KW Household Energy Storage System
——PowerSaver: Telecommunication base station hybrid energy management system, modular design to meet customer needs, could reduce operating costs at great level.
——PoweRiver: Commercial large energy storage power station, 100 kw to megawatt solution.

At this exhibition, Sacred Sun not only meets its old friends, but also gain many new friends at home and abroad.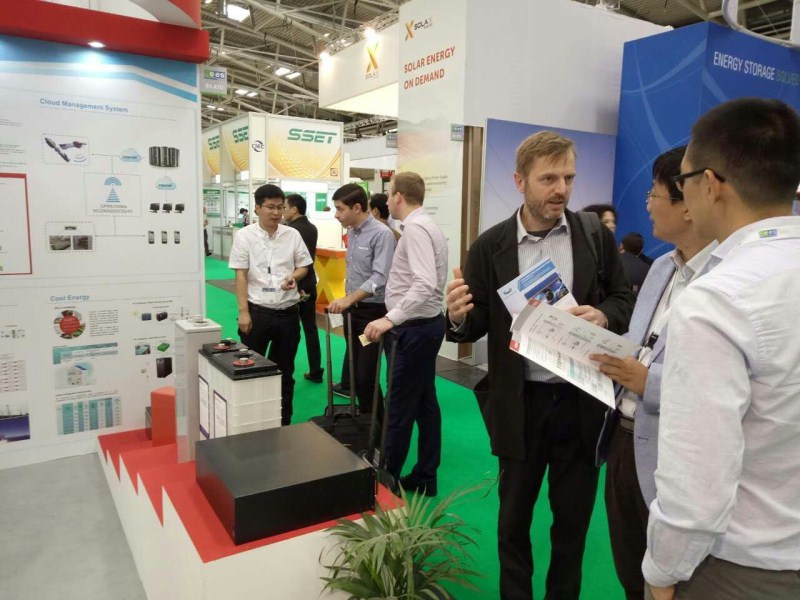 In recent years, Sacred Sun FCP lead carbon batteries, with its deep cycle, long life, modular design and other congenital advantages and localization services, have been widely applied in micro-grid energy storage in Europe and gain praise and recognition.
Driven by the concept of "Customer First, Service Foremost", Sacred Sun will not stop their persueing footsteps of unceasing technology and product innovations and will creat more value-added to customers.