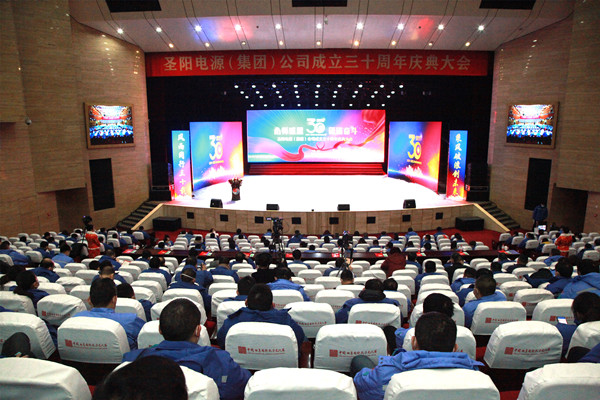 On January 9, 2021, the 30th anniversary celebration of Sacred Sun was held in Qufu, China. This conference aims to summarize the company's 30 years of development, better face the new future and start a new journey. Yin Peng, Secretary of the Party committee and Chairman of Shandong Guohui Investment Co., Ltd., Liu Dongbo, Secretary of Qufu municipal Party committee and other leaders attended the meeting. More than 200 representatives of working and retired employees of Sacred Sun attended the meeting.

On the occasion of the 30th anniversary, the company awarded the awards of "Excellent domestic distributor" and "Overseas strategic partner" to thank the customers for their support and trust in Sacred Sun. Due to the epidemic situation, domestic and foreign partners can't come to the celebration site and sent congratulatory messages and letters and blessing videos one after another.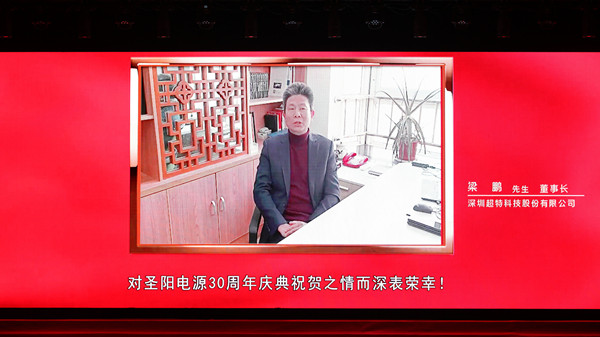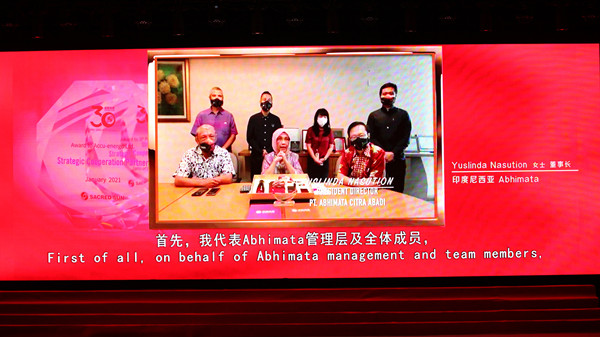 Some video speeches of domestic and overseas partners were played at the meeting. They congratulated Sacred Sun on its 30 years of development and cherished its journey with Sacred Sun as a part of its history. They said that cooperation with Sacred Sun is like friendship, and no unpleasant things have ever happened. In such a difficult external environment this year, the cooperative business was still advancing at a high speed and was actively exploring new projects. They were all willing to join hands with Sacred Sun to create a more brilliant 30 years in the future.

We have always adhering to the mission of "customers trusted, employee satisfied, government rest assured" and the struggle will of "Insecure for change, self-confidence and innovation, self-improvement", we will strive for advanced technology, industry diversification, industry leading, market globalization and lean manufacturing. We had been concentrating on the steady development of the power industry in the past thirty years.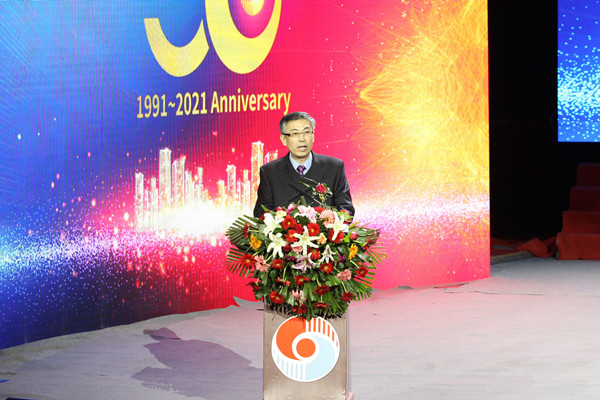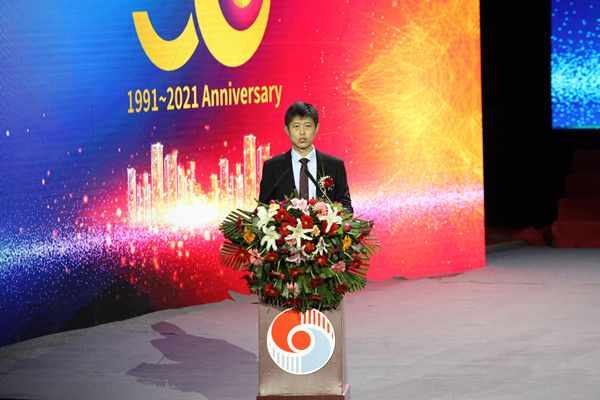 At the meeting, Song Bin, Chairman of Sacred Sun, and Gong Guowei, Managing Director of Sacred Sun, respectively delivered the keynote speeches of "Never forget the original intention, create the future" and" Inheriting the past and opening the future, sheer endeavor ". They would like to express their sincerest thanks to all customers, partners and friends from all walks of life who have cared about Sacred Sun in the past 30 years, and also to all employees who have worked hard.

Facing the "14th Five-year Plan" opportunities and challenges coexist, all Sacred Sun employees will take advantage of the trend, go against the trend, cultivate opportunities in the crisis, and create new opportunities in the changing situation. We will continue to walk hand in hand with the majority of partners to innovate and change, for the service of green digital energy and accelerate the development of globalization to forge ahead!
[Subject] Sacred Sun, 30th anniversary.