On May 20, 2020, China Energy Storage Alliance (CNESA) released the "Energy Storage Industry Research White Paper 2020". Among them, Sacred Sun is on the list of Chinese energy storage technology providers in 2019.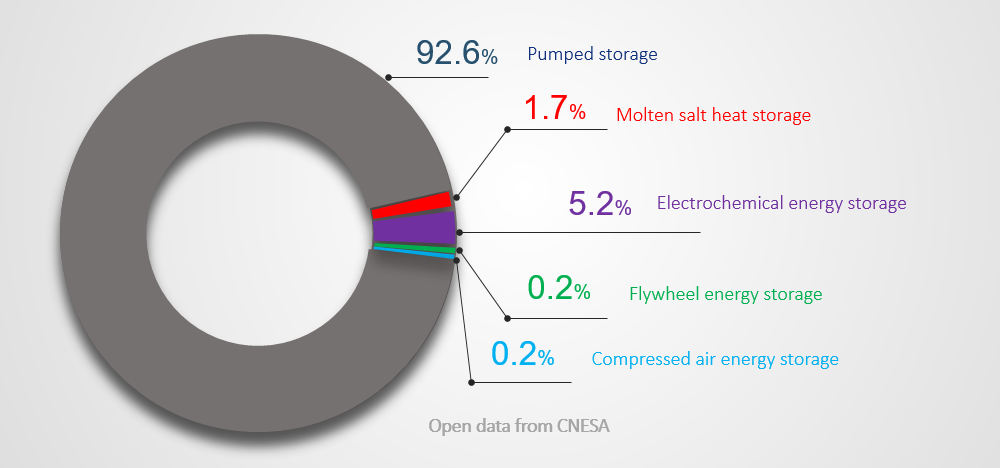 According to the white paper, as of the end of 2019, the cumulative installed capacity of energy storage projects in China has been 32.4GW, accounting for 17.6% of the total size of the global market, an increase of 3.6% year-on-year. Among them, the cumulative installed capacity of electrochemical energy storage ranked second which is 1709.6MW, an increase of 59.4% year-on-year. Of all types of electrochemical energy storage technologies, the cumulative installed capacity of lithium-ion batteries is the largest at 1378.3MW.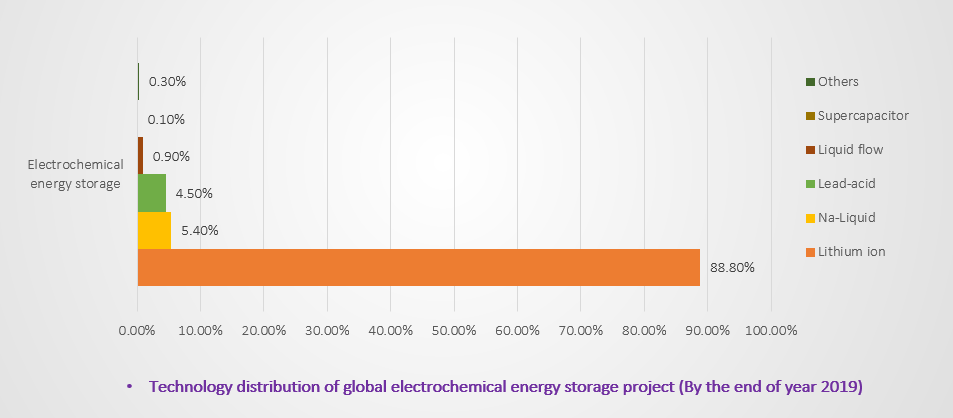 Judging from the market trend in 2019, the price of iron-lithium batteries has been equal to that of lead-carbon batteries. From the perspective of overall charge and discharge efficiency and cycle life, the cost of electricity in the whole life cycle has been lower than that of lead-carbon. In the newly installed capacity of energy storage that will be put into operation globally in 2019, lithium-ion batteries have almost dominated the whole market.
In 2020, the trend of retreating lead into lithium has become very clear, and the application of lithium batteries in the field of energy storage will increase.

Source: Shanghai Securities News, revised by Sacred Sun